06.11.2013

REPORTS / Media:
6.11.2013 Napařbě.cz - Jimmy Kelly vystoupí ve Slaném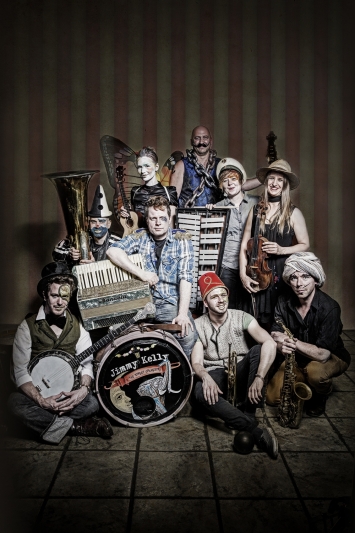 Click on the picture to read the article

04.11.2013

TICKETS!!! TICKETS!!! TICKETS!!!
LAST CHANCE!!!
***THE FIRST DVD RECORDING IN CZECH REPUBLIC***
JIMMY KELLY & Street Orchestra -
"Viva La Street Tour 2013"
14.12.2013 SLANÝ / Městské divadlo

Standing places: 450,- CZK
Ticket price: 540,- CZK


Tickets: www.kellys.wbs.cz (ticketbooking@seznam.cz)


Vstupenky na koncert a veřejné natáčení DVD Jimmyho Kelly ve Slaném (Městské divadlo) zakoupíte ZDE:
Můžete si je objednat na emailu ticketbooking@seznam.cz
Prosíme, zadejte:
Jméno
Adresa
Emailová adresa
Počet vstupenek
Bude Vám zasláno číslo účtu a po obdržení platby Vám budou zaslány vstupenky poštou. Cena lístku na sezení je 540,- Kč (stání 450,- Kč) . Neakceptujeme zasílání na dobírku.
POZOR!!! Vstupenky jsou číslované, proto do objednávky pokud možno uveďte svoje přání, kde chcete sedět. Část vstupenek bude v prodeji přes www.eventim.cz
MAXIMÁLNÍ OBJEDNÁVKA = 4 VSTUPENKY NA OSOBU!!!
Cena poštovného je 30 Kč.


Tickets for Jimmy Kelly's concert and DVD recording in Slaný (Town theatre) are available here:
You can order them on the email ticketbooking@seznam.cz
Please, enter:
Name
Address
Email address
Number of tickets
The account number will be sent to you and after receiving the payment your tickets will be sent to you by post. Ticket price is 540,- Kč (22 Euro). Ticket price for standing is 450,- Kč (18 Euro). We don't accept cash on delivery.
CAUTION!!! The tickets are numbered, so please, try to explain us in your email, which place would be the best for you. A part of the tickets will be sold via www.eventim.cz
MAXIMAL ORDER = 4 TICKETS PER PERSON!!!
The shipping price is 30,- Kč (1,2 Euro).

03.11.2013

TV/TOUR / Jeoy Kelly:
Joey 09.11.2013 D-Bad Schallerbach / Atrium
(No Limits)
Joey 14.11.2013 D-Hannover / Convention Center (CC), Saal 1
(No Limits)
Joey 18.01.2014 D-Bad Teinach - Zavelstein / Konsul Niethammer Kulturzentrum
(No Limits)
Joey 23.01.2014 CH-Reitnau / Widenmoos Resort
(No Limits)
Joey 20.03.2014 D-Erfurt / Thüringenhalle
Joey 21.03.2014 D-Suhl / CCS
(No Limits)
Joey 16.05.2014 D-Ennepetal / Gymnasium (Aula)
(No Limits)