28.11.2012

TV/TOUR / Joey Kelly:
Joey 04.06.2013 CH-Luzern / t.b.a.
(No Limits)

11.11.2012

Kathy 17.03.2013 D-Eberbach / Katholische Kirche St. Johannes Nepomuk
(Godspel European Tour 2013)
TV/TOUR / Joey Kelly:
Joey 17.11.2012 D-Neulingen / SPÖRR + Partner GmbH
(No Limits)
Joey 10.04.2013 D-Mönchengladbach / Kaiser-Friederich-Halle
(No Limits)
Joey 04.05.2013 A-St. Pölten / Bühne im Hof
(No Limits)

10.11.2012

TV/TOUR / Kathy Kelly:
Kathy 15.03.2013 D-Mühlhausen/Thüringen / Marienkirche
(Godspel European Tour 2013)

09.11.2012

TV/TOUR:
The tourdates of Kathy Kelly and Elfenthal (John Kelly & Maite Itoiz) were updated!!!
More updates will follow.
Angelo's new DVD is out now!
It is now available on tour and you can also order it online at Aeskimo shop.

Click on the picture to order the DVD
SETLIST:
01. END OF TIME
02. RUN AWAY
03. CHILD OF GOD
04. CHANGED
05. SLOW DOWN
06. PEACEFUL HOME
07. WE'LL OVERCOME VIDEO
08. IN THE EVENING/NOBODY KNOWS
09. DRUMS
10. FINALLY ONE
11. FAREWELL VIDEO
12. BEAT OF THE DRUM
13. BODHRAN SOLO
14. ALONE
15. I'LL BE YOUR MAN VIDEO
16. I CAN'T HELP MYSELF
17. SINGAPORE TO LONDON
18. ENDLESS CHANCES
19. YOU HAVE A PLACE VIDEO
20. ONCE IN A WHILE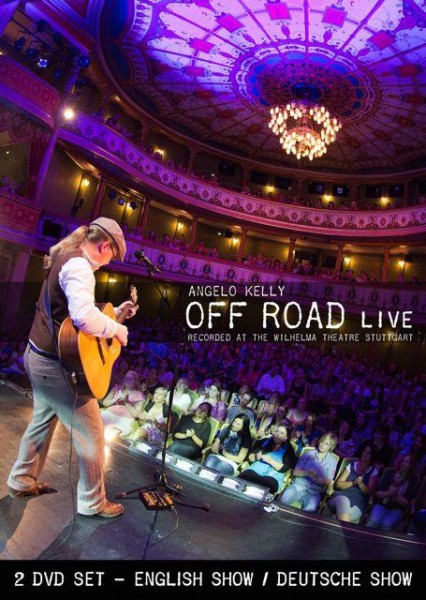 08.11.2012

..::KELLY CONTEST::..
SOUTĚŽ O 2x2 VSTUPENKY NA KONCERT KATHY!!!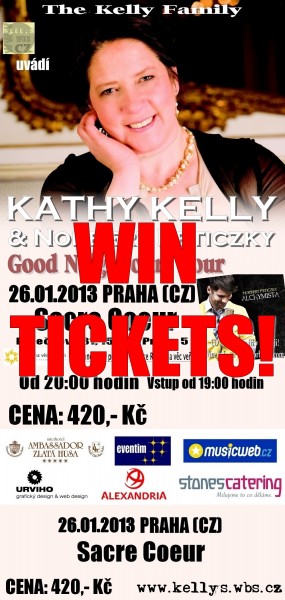 Soutěž probíhá od 4.11.2012 do 17.11.2012. Do slosování se dostanou všichni, kteří si v průběhu soutěže koupí a zaplatí z našeho Kelly shopu zboží nad 500,- Kč. Z těchto soutěžících pak vylosujeme 2 výherce, kteří získají po 2 vstupenkách. Navíc dostane každý soutěžící exkluzivní propisku s logem The Kelly Family.
Své objednávky pište na email kellyswbs@seznam.cz

07.11.2012

TV/TOUR / Joey Kelly:
Joey 11.03.2013 D-Sindelfingen / Sensapolis
(No Limits)

03.11.2012

REPORTS / Media:
02.11.2012 Novinky.cz - Kelly Family se chystají na vánoční turné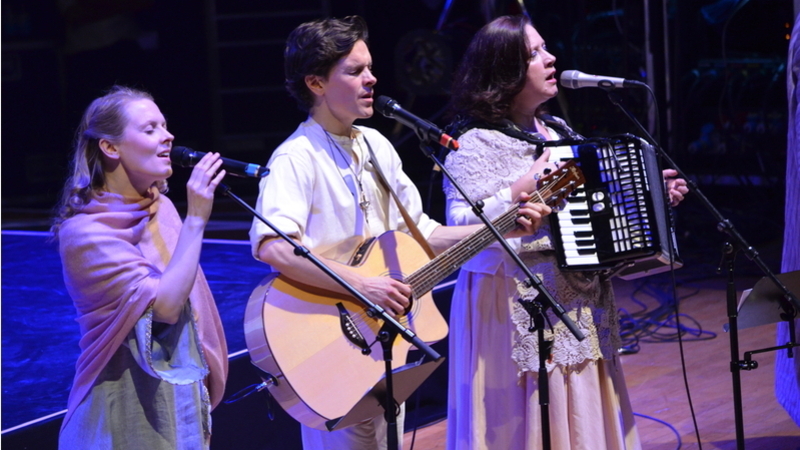 Click on the picture to read the article