19.01.2013

TV/TOUR / Joey Kelly:
Joey 26.01.2013 D-Schwetzingen / Pfitzenmeier Wellness & Fitness Park Hirschacker
(No Limits )
Joey 22.02.2013 D-Ludwigsburg / Reithaus
(No Limits + evening run)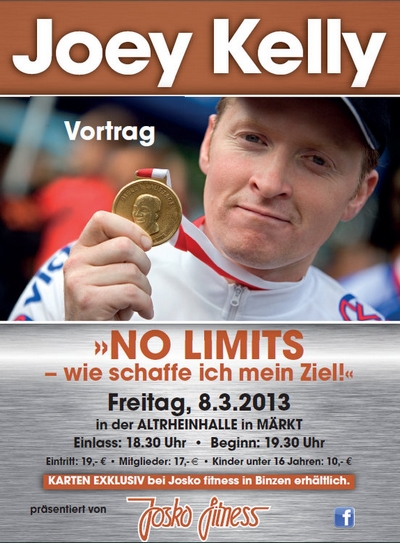 Joey 08.03.2013 D-Weil am Rhein / Altrheinhalle
(No Limits)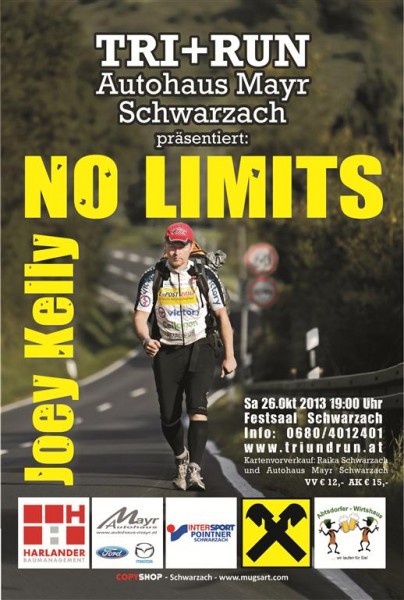 Joey 26.10.2013 D-Schwarzach / Festsaal
(No Limits)

15.01.2013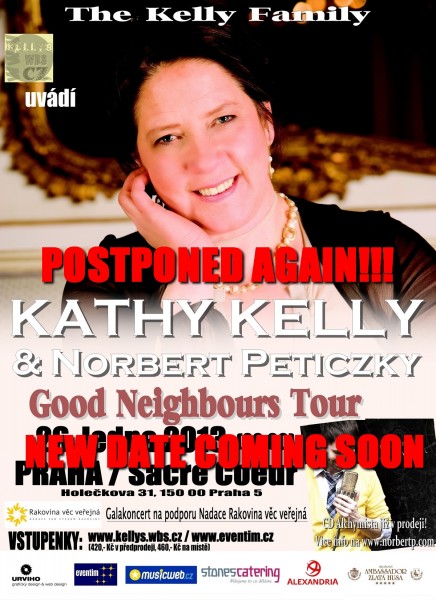 KATHY KELLY & Norbert Peticzky - "Good Neighbours Tour"
26.01.2013 Praha / Sacre Coeur
KATHY'S CONCERT POSTPONED AGAIN!!!
Dear friends, we are very sorry in the name of Kathy Kelly to announce you this bad news. The charity
concert of Kathy will be postponed again. The new date will be probably in June (Saturday). The reason
is a very important opera exam of Kathy Kelly which means a lot for her future life and career.
Kathy Kelly will publish an official excuse on her facebook profile in the following hours.
We kindly ask you for understanding and we apologize one more time.
The tickets from August 2012 and January 2013 will be also valid for the new date!
SELFMADES 2012: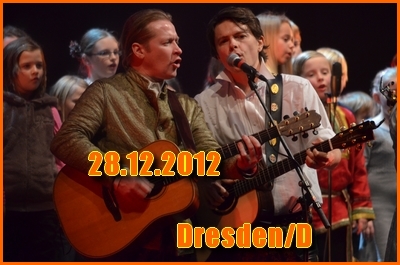 New photos from 28.12.2012 Dresden/D
(Stille Nacht - Messe / Halle 1)
Click on the camera to get into the photoalbum